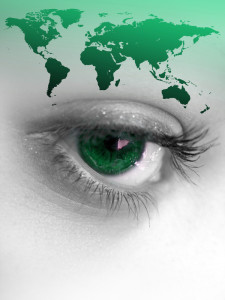 Marketing means different things to different people. Some think of it as sales, others, PR or advertising. Although marketing definitely impacts sales and includes PR and advertising, it is much more than that. Good marketing creates a picture of your business for your customers that includes your business culture, your services and products and your team (branding).
At Social Impact Marketing, we work together with you as a member of your team to create high impact branding that is memorable and that takes your business to new levels of success. Our toolbox includes a broad mixture of marketing communications tools that we use to paint the picture and get results. We term it "responsive marketing."
Our goal for our clients is to create lasting and positive market results that include positive impact for the community and planet. Our eye is always tuned to creating wealth including money, success and a deep sense of satisfaction and happiness that is lasting.
Our Marketing "Toolbox"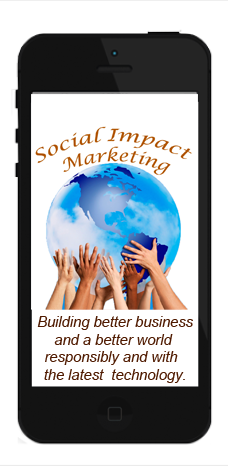 Here at Social Impact Marketing, we take staying current on the latest marketing techniques very seriously. The Online world runs at a rapid and demanding clip. So many businesses simply do not have the time to stay current on all the opportunities. That's where we come in.
As a "virtual agency," we work with your business goals to determine exactly which marketing tools best fit and how to design them to achieve the results you want. We offer professional and expert guidance and implementation to brand your business and develop the right message for serving your market. These services include:
website development,
drip campaigns that include:

email,
personalized video,
landing page design,
sales funnel development and lead magnets,
lead generation using social media special tactics,

social media management
PR,
advertising (online and print),
events,
marketing materials,  and much more.
We work with many different online tools including Infusionsoft sales and marketing software. We work with you to create a budget that balances your goals with cash flow. With better cash flow, things can happen faster. When the budget is tight, we can spread the tasks over time to accommodate your needs. Either way, the overall marketing plan is designed to bring results. If your and your staff's time is limited, we can do it all or work as a team member with you and your staff. We'll train you as we progress with the overall goal of long-term success. Our success relies on your success.