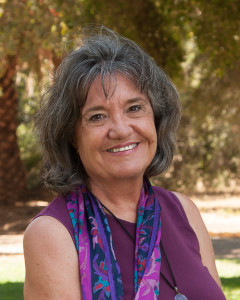 Hi. I'm Robin Eschler, and I love my work. I've been doing marketing for years in various business sectors including technology, philanthropy and social entrepreneurship, both B2C and B2B. I started my career in Silicon Valley where, I'm proud to share, I worked with companies to introduce LED, microwave semiconductor and other component products at companies including Hewlett Packard, PLX Technology, Oak Technology, Galil Motion Control and others.
I implemented comprehensive, international campaigns including PR, advertising, publications, direct mail, conferences and trade shows for the then nascent technologies of LEDs, fiber optics, motion control, bar coding, microwave semiconductors and more. I negotiated vendor purchases and managed multimillion dollar budgets, coordinated marketing campaigns with ad agency, printers, graphics, national media and more.
As a partner in a consumer electronics service organization, I helped introduce a number of different consumer technologies to mass marketers nation-wide for Motorola, Casio and others to Macy's, Radio Shack, Gottschalks, Service Merchandise and more. During my time in Silicon Valley, I was lucky to work with and next to the greats including the grandfather of the LED technology and some of the early team and engineers for Apple. In 2015, I helped launch a biotech consumer product at Consumer Electronics Show (CES) leading to an invitation to present at the US Congress, all within 7 months of work.
In Santa Barbara, where I raised my 3 children, my work quickly turned to philanthropy and nonprofits where I developed marketing and funding for numerous community programs. These included foster children, at-risk youth and people with physical, developmental and mental disabilities including veterans and rehab patients. I worked as a volunteer, as Director of Development and Marketing and as a VP Marketing on a Board of Directors. As a Rotarian, I am most proud to share that I received two honorary Paul Harris awards for "Service Above Self" from Rotary International.
Social Impact Marketing has evolved from my belief that cause marketing and the nonprofit sector is experiencing a paradigm shift. Funding must become sustainable rather than relying on philanthropic dollars. For 2 years, I hosted and produced an online radio show, Socially Conscious Investing, where I interviewed people from around the world who are changing the face of business as social entrepreneurs, impact investors, authors, educational institutions, B-Corps and NGOs. My client list now includes for-profit businesses and nonprofits making an impact all over the world including Afghanistan, Kenya, USA, Canada and others across diverse industries from entertainment to education to bio-technology, software and techno-gadgets. It's also lead to our launch of an online publication in 2017 called ImpactInvestr.com.
My interest and work in crowdfunding grew from my belief that it as a great way for companies to enjoy immediate gratification from improving their marketing. I have consulted with new crowdfunding platforms looking to improve their success with better training for their campaigners and presented crowdfunding seminars to Rotary, SCORE, SABER, Santa Barbara Business Expo, NAWBO and other groups. Plus, of course, I've designed and managed a number of successful campaigns for clients.
Here are a few of the companies I've served:
Children of the Earth
Vital Signs Vital Skills
True North Leadership
GENiSYSS
Africa Schools of Kenya
Aid Afghanistan for Education
Doug Stephan's Good Day Show
Eastleigh Farm
Easy Event Hosting
Women's International Festivals
XCEL Institute
Hewlett-Packard Company
PLX Technology, Inc.
Galil Motion Control
Oak Technology
Visicom, Inc.
Gable Group Marketing
COMAC, Inc.
Women's Economic Ventures
Work Training Programs, Inc.
Rehabilitation Institute at Santa Barbara
Macy's
Gottschalk's
Casio
Magnavox
Radio Shack
Sears
Service Merchandising
Rotary
Santa Barbara County schools
Services Provided:
Crowdfunding campaign development and management
Development and management of local, regional, national and international marketing campaigns
Branding, positioning and business development within a competitive environment orchestrating all marketing communications tools.
Market research, trend analysis and development of business direction utilizing operational, organizational, sales and marketing techniques to optimize ROI
Comprehensive Public Relations,
Print, Broadcast and Internet Advertising,
Publications, Catalogs and Training Materials,
Direct Marketing (direct mail, email, telephone, face-to-face, online),
Events and Tradeshows,
Packaging and Displays,
Public Speaking
Measurement, Analysis, and Reporting
Integration of Online and Offline Marketing
Internet Marketing
Search Engine Optimization
Solutions-oriented creativity with practical and analytical skills assuring success.
Tools and Resources
Social Impact Marketing has the most current technology and associated tools to assure your marketing remains ahead of your competition. We know that your business goal is to optimize profits, so we do this with your budget in mind. Our signature is cost-effective service with results, and with a personal touch.
We stay in touch weekly and are only a phone call or email away. We're happy to visit you at your place of business to maintain our "service with a smile" culture. Our integrity and success rides on your satisfaction and business success.