Who Do Our Services Help?
Whether you're a bootstrap entrepreneur in start-up mode or an existing small business with existing revenue and wanting to grow possibly overwhelmed with opportunity and ready to consider outside, small business funding, we can help. Here are some of our service packages:
Initial consult and review: We look at any existing activities you have including website, social media, PR, marketing plan and give you a full free hour designed to give you some next steps. We consider your budget (or lack thereof) and recommend either do-it-yourself steps or set up a customized package of services to accomplish what you need.

Crowdfunding campaign design and management: We help you first determine if crowdfunding is the right vehicle for you, and then we work with you to develop a strong crowdfunding campaign. We've been 100% successful in reaching all our crowdfunding campaign client goals.

Comprehensive marketing design and management: We design custom marketing plans and implement services working with you to deliver results within your specific budget if not lower. Typically, these are retainer services that are defined by a written agreement.

DIY Guidance, Coaching and Consulting: According to the specific needs that our initial consultation discovers, we can design a customized package of monthly "touch base" to assure your business is progressing and meeting milestones we establish up front.

For those businesses with specific project needs, we can tailor a project development/ management package to suit your business's budget. These are time defined with milestones to measure success and are paid by the project and carefully described in a written agreement.
Why us?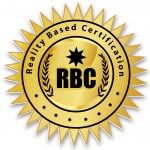 Our integrity is of utmost importance. We are certified RBC (Reality-Based Certification) to assure you that we provide the best coaching, consulting and professional services possible. As for me, I have been a Rotarian for 12 years and was awarded the highest honorary International Rotary award, the Paul Harris Fellow, twice for service above self. I feel good when I have made a difference in someone's life and in someone's business.
To learn more about me, the primary contact for our services, you may want to read some of our testimonials.
Contact me for more information specific to you and your business.