What is Crowdfunding?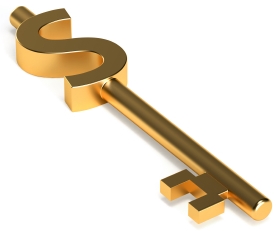 Crowdfunding grew from the merging of online, web marketing methods and a political event:
The use of crowdsourcing to get tasks done quickly and cost-effectively.
The Jumpstart Our Business Startups (JOBS) Act signed into action on June 12, 2012 by President Obama with full non-partisan support. This Act spurred the creation of hundreds, if not thousands, of websites that are helping people and business get funding for their projects, products and services.
In 2013, Forbes magazine called crowdfunding the new millennium's gold rush. In 2014, they call it an irreversible trend and report on its ROI. CNBC launched a new business show based on it.
In 2015, crowdfunding grew to bring in $34.4 billion dollars across almost every industry including real estate, technology, the arts and music, authors, charity, and others. It has become a Gold MINE requiring careful, knowledgeable marketing techniques to find and extract the gold. Click here to learn the 4 most common crowdfunding mistakes.
Be aware, there are TWO primary types of crowdfunding:
Rewards-Based, which can be:

Fixed funding – You don't get the money unless you reach your goal, or
Flexible Funding – Regardless of your goal, you get whatever is
raised.

Equity crowdfunding, regulated by the SEC, is for capitalization of a for-profit business by selling debt or equity.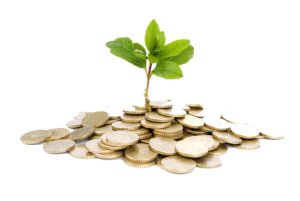 We're especially excited about 2016 and the growth that will occur in equity crowdfunding due to the recent approval of Title III rules by the SEC. We're excited because we believe this is an opportunity for everyone to be involved with what is called "Impact Investing." This is when you are able to purchase equity in ventures that have direct social impact such as combating extreme poverty by building jobs and small local (micro) enterprises, developing clean energy, improving the world's food supply and clean water, building access to education and more.
You no longer have to be an accredited investor with a net worth of over $1 million or over $200,000 income a year. Now anyone can visit an equity crowdfunding platform and invest in new businesses with some regulation mainly on the part of the fund-raising platform and the business that is selling equity.
Social Impact Marketing is all about having positive, social impact in local and global communities, in other words, doing good for the planet and for people. What better way to grow the pool of available jobs, help the economy recover and help individuals than helping entrepreneurs be successful, finance and grow their businesses and help nonprofits become more sustainable!?
Social Impact Marketing's Role:
It is crucial to understand the steps to a successful campaign for both Rewards-based and Equity crowdfunding. All of the "history-making," successful campaigns were carefully prepared and executed over time in advance of launching the campaign on a crowdfunding platform. I generally recommend at least 3 months of preparation.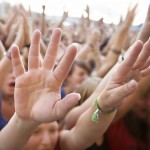 Crowdfunding relies on the crowd, of course. This mean maximizing traffic to your crowdfunding campaign. The more people who visit your campaign page, the more your results will grow..a lot of people contributing a little each.
Getting traffic requires online marketing knowledge, how to build a list of people who are ready to purchase. That's where we come in helping you build landing pages, offers, messaging, social media, PR (which includes bloggers) and more.
Whether you're testing a new, for-profit product not yet in production and want to determine if the market wants it, or whether you're representing a cause, either nonprofit or personal, that moves people to help, or you're an artist, musician or scientist getting funding for a project or tour, crowdfunding reaches people around the world who are looking to become part of something bigger than themselves. They want to be the first to own the latest techno-widget and see that product in production. They want to build their own legacy by contributing to a cause that moves them. They want to support a great project or see a band's appearance in their part of the world. There's really no limit to the possibilities.
Who is the crowd?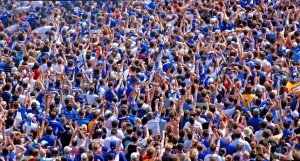 The crowd is comprised of people you know and people you've never met. The people you know come from active social media and from your personal or business life. The first 20% of your campaign goal is raised from people in your and your team's inner circles. So it's important to get them ready for the campaign's launch in advance.
The people who don't know you are often regulars to that particular crowdfunding site who enjoy finding things that excite them into action. They may be part of a social media community in which you are active. They may come from online traffic-driving methods.
Overall, it's a marketing task to get them to your campaign, and it involves all of the marketing promotion mix of tools: PR, social media, advertising, email marketing, person-to-person communication, handouts and any other marketing material available to you.
At least 1/3 to 50% of your sales should be lined up to contribute before you launch in order to "prime the pump." Other people visiting the campaign need to see activity from those contributors to feel confident to contribute themselves. Then it's constant process of social media and providing information and posts to aligned organizations who have agreed to help you on the campaign.
However, all this work should end up with immediate results in the form of money. It's immediate gratification rather than simply measurement by other means.
Of course the "crowd" is your market, so you need to have done your research to know the most productive profile for your product, service or cause. You need to know the right, most compelling message and exactly what will spur people into action. This is what we call "market discovery," and there's a whole process to it. Then you need to know how to reward them for their action.
Rewards, or "perks," should be creative and excite people to contribute. The average gift in crowdfunding is $50 to $100, so those perk levels should be easy for you to fulfill without great expense yet be desirable to the greatest number of people.
So as you can see, a significant amount of marketing work needs to be done prior to a crowdfunding campaign. As usual, the better mousetrap is not enough. You still need to do the work. Let us help.