Push play to hear Linda Higdon of the Global Room for Women share the incredible women's movement that connects and empowers women globally.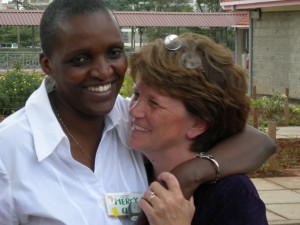 Cultural differences that may involve female genital mutilation (female circumcision), the severe discipline of children, pre-teen motherhood and domestic violence find their voice to share and explore solutions by simply connecting women who can openly listen and question one another. Women for peace, regardless of whether local peace, global peace or personal peace, find an open ear, open hearts and connections to resources to support positive change around the world.
Women all over the world can talk and share thoughts and challenges via a unique teleconference system. They learn about each other's local women's issues and share their curiosity on solutions. Thousands of children, including young mothers and those experiencing domestic violence, have already been helped through the caring and resources given through the Global Room. Individual women who simply needed to be heard when their villages cannot hear have found solace and a path forward.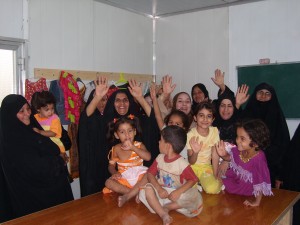 Linda Higdon, has created a massive network of thousands of women leaders and visionaries who are changing the planet from levels of Parliaments to rural villages and conflict zones. Women across North America have the rare opportunity to talk and connect directly with women from the Occupied Territories, Gaza, rural Kenya, India and beyond. Media headlines are jumped to land directly into one another's lives. During the Arab Spring, Global Room transcended closed borders to walk through revolutions and war-zones.
Join Linda and other women around the world to discuss cultural differences and to bring the world closer together. Visit Global Room for Women now to experience the next call. Connect directly with Linda Higdon through the website to learn more about her newest project to connect the creative brilliance of women around the world with the resources and connections of creative women here in North America.