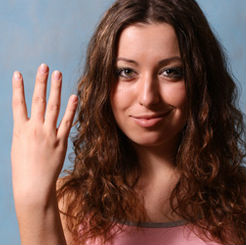 Discover the 4 Secrets that Make or Break Your Crowdfunding Campaign. Get the Cheat Sheet by clicking this button NOW!
Prepare and execute successful campaigns avoiding the mistakes.
Crowdfunding has been doubling annually in growth of both crowdfunding platforms and dollars raised. In 2012, $2.l7 billion was raised on 536 platforms. In 2013, over $5.1 billion. In 2014, over $10 billion. At the current rate of growth, by 2020, $500 billion will have been raised.
If you're not sure how to utilize Crowdfunding to best help your business, your project, or your nonprofit cause, then start with the 4 Secrets! In less than a minute, you will see why so many campaigns fail, over 67%! AND you'll be on your way to success.
The next step for "do-it-yourself" (DIY) is to join our Crowdfund4mula.com membership. There, you will get step-by-step tutorials to assure your campaign is successful. You will also get:
Crowdfund4mula's ABCs for Crowdfunding Success, our latest audio PDF that allows you to both listen and read to learn the steps that are foundational to your business growth beyond the campaign's lifespan.

Get early-bird pricing for our founding members, giving you resources and guidance on building a campaign designed to meet your goal while avoiding the 4 biggest mistakes.
Complete the web form above to get a single sheet checklist for the 4 Secrets to Successful Crowdfunding. Then head over to Crowdfund4mula.com to join for great DIY results!
When you become a member of Crowdfund4mula.com, you'll discover:
The core secrets to success that lays the foundation for everything else.

The 20/30/50 rule and why it's crucial for funding success.

What goal to set.

What platform to use.

How to drive traffic to the campaign to maximize your results!

The system to use before launching, after launching and during the campaign that makes sure your time is used efficiently and gets results

The one secret I have learned through painful experience to assure your campaign succeeds!
Sign Up NOW, and Share This Page With Your Friends!
Complete the form above first, then share this page with the buttons below. Also, be sure to join Google+ and request to enter our Google+ private community, Crowdfunding Magic, to get accountability partners, collaborate and get your questions answered. Watch your email for news and notifications.
Then complete Step 2 by learning the strategies of successful crowdfunding campaigns.