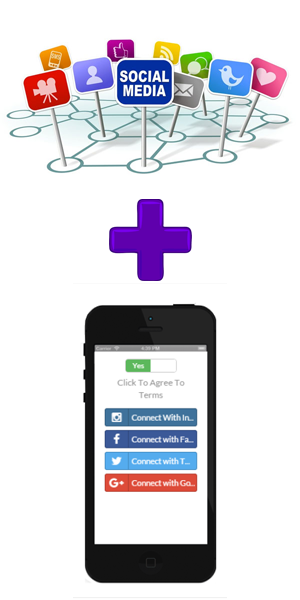 Goodbye Long WiFiPasswords!
Grow Social Media Fans!
Connect and Engage with Your Customers!
Hello Warm Leads and Bigger Email List!
Can you imagine the benefits of capturing the profiles, not just contact information, of every person who walks into your business and uses your generous, free Wi-fi? Social Wi-fi is not your average Wi-fi. Everything is automated. You can:
Welcome them immediately and later send them a thank you for visiting your business

Ask them for a review or a social media "Like"

Get more details about why they are visiting your business

Send them incentives to return

Update them on new services and products

Segment your list according to the abundant data for greater response rates and customer satisfaction

Add Near Field Communication (NFC) to give customers detailed information about your products on their Smart Phone including a personalized video.

Add Bluetooth Beaconing and you can actually capture passersby and bring them into your business with incentives.
You could even sell "ads" to your neighboring businesses or those with complementary products who sell to the same market! You can turn your Free Wi-Fi service into an automated lead generating machine:
Engage your customers on Social Media and gain valuable marketing data,

Run contests, promotions and special offers, engaging your customers in real-time,

Give your customers loyalty rewards for coming back, using your coupons and special offers.
We have the knowledge and tools to help turn your customers into fans using Social Powered Free Wi-Fi. We have the skills to not just capture the lead but also to:
design drip campaigns

provide you with in-depth analytics that reflect who your customers are, how many times they return and more.
The Process to Get Going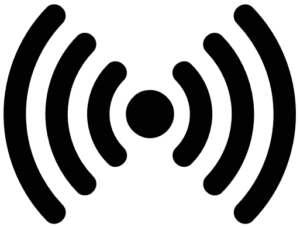 First we set up a social-powered Wi-Fi Hotspot that instantly generates leads for you to increase sales and grow your business.

Next, your customers are delighted to connect to your Free Wi-Fi connection on their smartphone, tablet or laptop.

Your customer will be directed to a landing page that asks them to log-in with their Facebook, Twitter, LinkedIn, Google, Instagram or Email accounts to access your Free Wi-Fi.

Your customer is encouraged to 'Share' and 'Like' your Facebook business page before they are redirected to your in store promotions and special offers.

Customers enjoy Free Wi-Fi. You enjoy automatically gathering valuable data that can be used for continued engagement and future marketing campaigns.
That's all there is to it. Because we have the software and hardware ready to go, we can get you set up right away. Depending on your specific needs, prices vary from a couple of hundred to more. Get more detail here:
Contact us NOW to be first before before your competitors.
Add Personalized Video to the automated follow-up drip campaign that social Wi-Fi initiates, and supercharge the results!