Socially Conscious Investing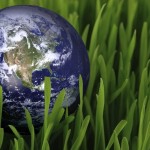 Listen to
Socially Conscious Investing
online radio to hear how people are making a difference on this planet. Get inspired. Find hope. Learn how to invest your time, your energy, ideas and money, but most of all how to take action to help the world become a better place.
Socially Conscious Investing
online radio is now available through:
By listening each week, you learn how others are creating change around the world through social entrepreneurship, socially responsible corporate governance, program development to address global issues including extreme poverty, health and the environment. It looks at technology, community involvement, micro-lending and much more. Sign up now to get once a week notifications about each episode.
Socially Conscious Investing grew from Social Impact Marketing in April 2011. Recognizing that the world has a small window of time to impact real and positive planetary change, Robin L. Eschler, the founder of Social Impact Marketing, started an online radio show with the mission of bettering the world by providing current information that inspires and supports the growth of social responsibility in businesses and helps both for-cause (nonprofits) and for-profits further their social impact through financially sustainable practices.
The window for planetary change is small because we are at a pinnacle of generations making a transition. Baby Boomers are aging and finding that the values from the 60s are coming back into focus as retirement gets closer and choices for time and/or money from a lifetime at work are being made. Younger generations are emerging leaders and with their energy, vision and expectations for immediate results, they are motivating change. Now is a perfect time to impact change through business social responsibility and making socially conscious investments of money and time.
Socially Conscious Investing interviews socially responsible business owners and experts including foundations serving social investors, micro-loan organizations, social impact investors, educators, authors and social entrepreneurs.

Socially Responsible Business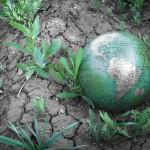 Social entrepreneurship is actively addressing many of the world's problems including the environment, poverty, health, economic stability and social aid. Entrepreneurs are entering countries with serious social problems of hunger, disease and unemployment and generating new industry and jobs. In some cases, they are creating business models that include company ownership by the employees. Their communities and the people are empowered to be an active part of the solution.
Over the past 30 years, an entire business sector focused on creating a better world through ethical practices and investments has grown. The environment, contribution to social improvements and responsible corporate governance have taken a front seat for positive change.
For-profit money and equity funds that research and invest in socially responsible businesses have established a foothold. A new form of corporation has been created, the B-Corporation (Benefit Corporation). Certification as a B-Corporation recognizes you as a socially responsible business making a difference.
Groundbreaking legislation supporting community investment through pension funds has improved lives while providing positive returns.
It's the tip of the iceberg, but progress is being made on all fronts, business, political and community. Be an informed, active part of the change.