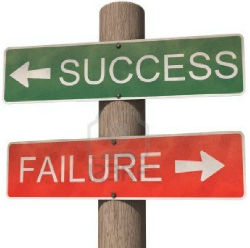 More and more people are turning to crowdfunding to raise funds for business. In 2014, $10 billion was estimated to have been raised. By 2020, the projection based on the current growth rate is over $500 billion. The past 5 years have seen a 1000% growth.
From bee hives and beach coolers to wearable technology, tens of millions of dollars are being raised in 30 to 45 days or less. Wikipedia has a list of the highest funded projects.
So what are the secrets to the wildly successful, history-making campaigns? From personal and decades of experience, I can not emphasize enough that each and every one had a killer marketing foundation for the campaign prior to ever launching. And every one followed 4 basic secrets, the first being the crowd.
Where does the crowd come from? Why do they buy products they may not receive for a year?! What makes them confident enough to commit good money? How do the companies exceed their original goal? When is the right time to launch a campaign to assure success?
It's not a race of people beating down doors to get to the better mousetrap. It's plain good marketing prior to ever pressing the launch campaign button.
That being said, there are 4 basic secrets, the first being the most important. It's the 20/30/50 law – 20% of your published goal must be accomplished within the first 48 hours. So clearly, you need to have people waiting for the campaign to launch, and these people have been "nurtured" to buy through social media, lists, one-on-one, collaborations, and any creative method that works for your particular product or service. The next 30% comes from their friends, and it isn't until half your goal is reached that the public starts to factor in.
Think about it. It just makes sense. Online marketers know that friends are the biggest influence in a purchase decision. That's why social media advertising has grown so rapidly. So the trick is to get your own lists of "friends" and family to get excited and ready to buy before the campaign launches.
How do you do that when you don't have an existing list of customers? That's where the good marketing comes in. Traffic methods are almost innumerable, but there are some basic, simple ones that work. Do-it-yourselfers can do it with time and patience. Or you can hire out help depending on your budget. Check out and become a member at Crowdfund4mula.com membership to learn the quick and easy methods. Just do NOT jump the gun and launch your campaign before your have at least 20% of the crowd developed and another 30% waiting close behind for their friends to take the first jump.